Decking
4'x8' Sheets
Custom Siding

Wood and wood-plastic composites (WPC) suffer from many of the same disadvantages. Both will decay over time when exposed to weathering and subjected to traffic and both are costly to maintain and/or replace. Wood and WPCs are also under increasing scrutiny due to their impact on the planet—wood is at times harvested through unsustainable logging practices, while WPCs contain 50% wood. These pressures have driven innovation in the area of wood alternatives, which promise sustainability improvements while also extending the lifespan of outdoor structures.
Miura Board is one of the most promising wood alternatives on the market. It blends 100% recycled plastics and post-consumer carpet fibers into a weatherproof, durable composite that rivals the best in performance and longevity. These benefits often come with substantial cost savings in terms of replacement labor and maintenance costs, so switching to a more effective and eco-friendlier alternative can now also be a wise financial choice.


Miura Board Advantages
Miura Board stands out even among wood alternatives for its many advantages over traditional construction materials. Some of its major benefits include:
Environmentally Friendly
Miura Board was created with the vision of reducing the amount of waste going to landfills. However, we go beyond minimizing waste and actively work to clean it up. It is composed solely of recycled material, including post-consumer carpet, and can itself be recycled at the end of its long working life.
Versatile
Miura Board is a viable replacement for wood, WPCs, and some expensive engineered plastics in almost any industrial application. The composite is weldable and can be pressure washed, allowing it to substitute even in demanding working environments. The material is also available in sheets that can be cut to a variety of standard or custom sizes to accommodate decks, flooring, roofing, walls, concrete forming, and other applications.
Miura Board can be cut, milled, sanded, nailed, and otherwise formed exactly to desired specifications, exactly as though you were working with natural wood. There are practically no limitations to how it can replace traditional construction materials.
Durable
One of the major disadvantages of wood and WPCs is their inevitable decay and rot over time. By contrast, Miura Board is impervious to rain, hail, insects, and fungus, and it resists damage from impact or sustained use. It also solves the common problem of graffiti, which can be difficult to remove from public fixtures made of wood. Miura Board can be sanded or power washed without losing integrity, so reinstallation is extremely rare.


Key Advantages
Beyond the lower cost of ownership and environmental benefits, Miura Board's most impressive features are its physical characteristics. Our premier wood alternative offers the following critical benefits compared to wood and WPCs:
Eliminates splintering
Won't split or warp
No possibility of delamination
Doesn't sustain termites or fungus
Repels moisture and solvents, minimizing the chance of water damage
Will not rot like wood
Withstands sanding and pressure washing to combat wear and graffiti
---
Wood Alternative Products
Miura Board is available in three main configurations: decking, sheeting, and siding. In combination, these offerings can be used to extend the working life of nearly any commercial, agricultural, industrial or municipal outdoor fixture.
Decking
Outdoor balconies and walkways are extremely susceptible to rot and premature failure. Thanks to its impressive resistance properties, Miura Board drastically decreases the likelihood of future damage, slashing maintenance, repair and replacement costs over many years of use.
Miura Board decking is not limited to simple flooring. It is often used in applications such as:
Benches
Bleachers
Boardwalks
Bridges
Bulwarks
Decks
Edging
Fences
Gangways
Marinas
Mezzanines
Nailerboard
Nurseries
Partitions
Pergolas
Playgrounds
Pontoons
Raised beds
Ramps
Restrooms
Stables
Stalls
Steps
Trellises
4'x8′ Sheets
Our 4'x8′ sheets offer ultimate flexibility for implementing Miura Board in a variety of infrastructure or transportation applications. Sheets are available in a range of thicknesses to allow use in both load-bearing and non-load-bearing settings. 4'x8′ sheets are an excellent plywood replacement for subflooring, cladding, roofing, siding, vehicle floors, and other custom projects.
Siding / Cladding
Miura Board stands out as an extremely durable and flexible siding material. When used as an exterior covering, it protects against UV exposure and precipitation (including hail) and won't crack, rot, or warp in response to natural environmental conditions. It conforms to both curved and flat building exteriors and holds up to all standard construction techniques. Miura Board is also easy to adjust, remove or reinstall, if necessary and eliminates the respiratory risk from silica dust exposure for workers who install the material.
**This product is only made to order. Please provide your desired dimensions and contact us here.
---
Case Studies
Miura Board has stood up to the challenges of real-world conditions, far surpassing the performance of comparable building materials.
Municipal Parks Project

The Municipal Parks Department of Gainesville, Florida provides one of the most convincing proofs of concept for Miura Board as an exterior construction material. The Department approached Miura Board looking to replace aging planks that had begun to rot due to Florida's natural humidity, posing a safety hazard. Daunted by the prospect of replacing tens of thousands of wood planks with identical copies that would eventually degrade, park officials decided to pursue a wood alternative. Miura Board is now the replacement of choice for wood decking in all 60 Gainesville parks, providing a cost-effective, lasting solution.
Insulation Protection
Miura Board has also been successfully implemented as a component of the interior infrastructure. One prime example of this is our insulation protection project for prefabricated steel enclosures.
Prefabricated steel buildings typically use fiberglass insulation, which is vulnerable to tearing and requires protection to prevent costly damage. Most contractors cover fiberglass insulation with plywood for this reason, but plywood on its own is not an ideal solution. Plywood is itself susceptible to water damage, so it must undergo additional treatment before it will repel moisture. Plywood is also flimsy and is not typically available in the custom lengths required to keep installation costs down and avoid gaps in protection.
Miura Board was selected to protect the delicate insulation. The fiberglass is now covered fully with a material that resists moisture, mold, and physical impacts, giving our client the peace of mind that plywood could not.
---
Industries Served
As these case studies illustrate, Miura Board is suitable for use in a wide range of settings and specific industries. Our most typical customers include the following:
Miura Board has expansive indoor and outdoor uses for parks departments and other municipal entities. It may be used for decking, walkways, and other public space projects ranging from stadiums to marinas and equestrian facilities. Our commitment to the environment is of particular interest to our municipal government clients, who must often comply with stringent sustainability regulations.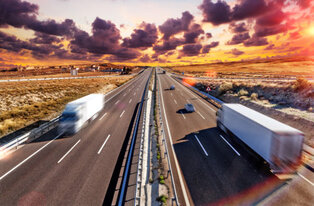 Like outdoor walkways, flooring for vehicles must be durable, resistant to moisture, and easy to install and maintain. Miura Board can be a valuable and cost-effective alternative to wood for transportation flooring because it is impervious to humidity and microbial growth—two hazards that plague many cargo vehicles. At the same time, Miura Board holds up to the repetitive stress that occurs when loading and unloading heavy materials.
Material size is another critical consideration for transportation flooring. Constructing a base out of many smaller pieces leads to unnecessary seams and joints. These junctions rub against each other, resulting in wear. These cracks also serve as breeding grounds for mold and bacteria. Since it comes in large sheets, the same transport vehicle can be floored with 6 units of Miura Board compared to 26 planks of traditional wood, minimizing both of these hazards. Board length thickness is also customizable to provide the optimal balance of strength and weight distribution for each vehicle or trailer.
The construction industry frequently uses Miura Board in all types of non-residential structures for roofing, siding, and cladding, providing a strong, waterproof layer to new buildings. This waterproofing can be extended to joints with plastic wire welding, eliminating the need for a membrane or additional installation labor. It is also a cost-effective and highly reusable element for concrete forming.
---
Is Miura Board Right For Me?
Miura Board is the most eco-friendly wood-alternative on the market, combining rugged durability with flexibility for a truly useful and sustainable composite material. To inquire about your specific construction needs, request a quote today.